Empowering Seniors to Live Their Best Life!
Relevant advice & reviews for Seniors who are Redefining Age
As featured in: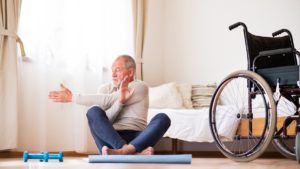 As we age, it becomes essential that we prioritize our health and well-being. Our senior health and wellness articles cover a wide range of topics to help seniors maintain physical, mental, and emotional health. From exercise and nutrition to disease prevention and management, we aim to provide relevant and considered advice, and practical tips for seniors and their caregivers.
Our senior daily living articles cover a wide range of topics to help seniors maintain independence and safety in their daily lives. From personal care and home safety to fun activities and the latest electronics, our articles provide practical tips and expert advice for seniors and their caregivers. We also cover topics such as senior services and resources to help seniors access the support they need.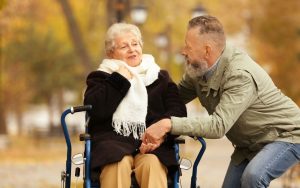 Our mobility articles cover everything seniors need to know about staying mobile and independent. From expert reviews and advice on wheelchairs, walkers, rollators, and mobility scooters to tips on staying active and improving mobility, our articles provide practical guidance for seniors and their caregivers. Browse our collection of mobility articles to discover ways to improve mobility and enhance the quality of life.
Latest Articles
Whether you need a wheelchair for a day out on the town or for full-time mobility, choosing the correct wheelchair for you is essential. We're here to help you make this somewhat complicated decision. Out of the wheelchairs we reviewed, the Drive Medical Blue Streak Wheelchair is our overall favorite. It provides plenty of comfort…
At some point in our life, many of us will need a walker or some other mobility assistance device. Whether you're choosing a walker for yourself or a close family member, we carefully put together this guide to help you make the best decision. After careful review, the Drive Medical Four Wheel Walker Rollator stuck…
About me
Hi! I'm Jill and I'm passionate about living a full life, no matter the age!
I hope on these pages that I can inspire you to stay fit, healthy and live your best life too!