7 Best Mobility Scooters | Ultimate Guide for 2023
Mobility scooters help all sorts of people retain their mobility in their everyday life. These scooters can help you travel around your neighborhood or zip around the grocery store. Out of all the products we reviewed, the Drive Medical Scout Spitfire 4 was the best option for most people. This scooter features a quick-connect battery pack and a height-adjustable swivel seat.
With that said, there are plenty of different scooters out there. The exact one you need depends mainly on your individual needs and personal preferences. The amount of range you need to travel regularly as well as where you plan on using the scooter all should be taken into account.
Here is our review of some of the best and most popular mobility scooters on the market today.
The Drive Medical Scout Spitfire 4 mobility scooter comes in three different colors, including red, white, and green. It is easy to disassemble and put back together. The seat swivels, so you can easily reach items on all sides of you. The seat is also height-adjustable. The armrests are adjustable as well and come with quality padding. There is a large carry basket included on the front of the scooter to help you carry around your belongings. The throttle control is straightforward to use and ergonomically designed, allowing you to use it for long periods without wearing out your hand. The battery pack is designed to come off of the scooter and be charged separately. The battery quickly snaps back on whenever you need to use it. The battery and charger come with the system, so they are included in the listed price.
The tires do not leave marks on the floor and require very little maintenance. When fully charged, this scooter can travel about nine miles. It is designed to hold up to 300 pounds.
The Pride Mobility Go-Go Traveler Elite Plus scooter has every feature you could want and more. It easily disassembles into five lightweight pieces for transportation and storage. The specially designed handles allow you to operate the scooter with one hand without tiring out your wrists. It comes with black, non-scuff tires. The battery can be charged off-board and on-board. It also comes with a set of two red and blue colored shrouds for dark areas and night travel.
This scooter can hold up to 300 pounds and can go up to 12.7 miles per charge, though some users reported getting a more extended range. It goes quite fast. Customers described it as traveling at a jogging speed.
This Premium 3-Wheel Mobility Scooter by Pride is built to navigate small spaces thanks to its three-wheel design. It has a tiny turning radius and is best for areas that require turning tight spaces or fitting through small openings. It can travel 6.3-miles on a full charge and goes up to 4 mph. The tires are maintenance-free and made never to go flat. In all, this scooter can hold 275 pounds. This is a little less than most mobility scooters out there.
The whole scooter can be disassembled into five lightweight pieces for portability. Because it quickly breaks down into smaller pieces, it is much easier to fit this scooter in your trunk and then reassemble it at your location. The most massive part is only 27.5 pounds in all, so it should be plenty light enough for most people to pick up.
The faux-leather seat is height adjustable. Many users reported that it could be adjusted to fit their height, so it seems to have a pretty good range. The armrests are padded and quite comfortable. The armrests also flip up for easy boarding. Like many scooters, this one also comes with a storage basket for your belongings.
This Mobility Scooter from Vive is another three-wheeled model that is better for smaller areas. It can hold 265 pounds in all and can drive up to 12.4 miles per charge. It can drive up to 3.7 mph. The tires are flat-free and non-marking. They are smaller so they can make tighter turns. The seat itself is lightly padded and measures 16.9-inches. The seat's height can be adjusted for your comfort as well. The arms are padded as well and flip upwards for easy access to the seat.
The whole scooter can be disassembled into four pieces for transport. The most substantial portion weighs 29 pounds. This is a little more than some other options, but shouldn't be so heavy that the average user can't lift it into a trunk.
Perhaps one of the best features this scooter offers is its control panel. This control panel is located on the tiller console and allows you to set the maximum speed with a dial and change from a forward to reverse direction. The console also allows you to control the headlight and all warning signals. The display includes a battery-life indicator as well, as you know just how much battery power you have left. Plus, this company also offers a 5-year limited guarantee, so you will be able to get the scooter repaired for free in certain circumstances.
Featuring an 11.5Ah rechargeable lithium-ion battery, the EV Rider Folding Travel Scooter can travel ten miles on a single charge and go at a speed of up to 3.8 mph. It weighs only 42 pounds in all, which is far lower than much of the competition. Because it has three wheels, it can turn tight corners easier and fit into smaller spaces. However, it is a little less stable than scooters with four-wheels, making it inappropriate for outdoor use.
The whole scooter can be folded and unfolded manually for transport. That means you don't have to take it apart to transport it like most other models. It is compact and can fit into most spaces quite easily. Plus, this scooter also comes with many different safety features including an LED headlight and puncture-proof tires. It requires a key for ignition and has a dual-hand, two-wat throttle control.
The S74 Go-Go Sport from Pride Mobility is one of the most potent scooters we've reviewed. It can hold up to 325 pounds – higher than most of the other options currently on the market. It can travel a whopping 14 miles per charge and travel at a maximum of 4.7 mph. The whole scooter also disassembles into five smaller pieces. However, the most massive piece weighs 44 pounds, which is still quite substantial. Some users might need help transferring this larger piece into their car for transport.
This scooter's ergonomic design allows you to rest your hands and fingers while controlling it. The LED lighting on the tiller helps you see in darker areas and it comes equipped with an on-board charging port. Plus, the battery can also be charged offboard as well. The tiller is adjustable to your height. This scooter can travel outside quite comfortably. It features 9-inch tires as well as 3-inch ground clearance. Because it has four wheels, it is quite stable. Furthermore, it's non-scuffing tires will prevent it from leaving marks on your floor when you're using it indoors.
If you commonly travel outdoors, you need a scooter that is designed to handle different terrains. This 4-wheel scooter by Buzzaround is one of the best on the market for outdoor use. It can be disassembled for transport and is decently lightweight, so the average user should be able to put it into the car with minimum help. It comes with standard 2U1 batteries, which allow it to go for up to 18 miles on a single charge.
This scooter also features a very bright LED headlight and a taillight. It has a 330-pound capacity and has suspension springs to make your ride a little smoother. It has 9-inch tires for easy use outside and on uneven terrain.
What We Considered When Choosing Each Product
Range
How far a scooter can go on a single charge will directly affect when and how you can use it. If your scooter can't make it a trip around the mall, you aren't going to be able to use it when you go shopping. If you would like to ride around the park, but your scooter can't cover the trail, you aren't going to be able to use it there.
The range is mostly affected by the batteries the scooter uses, as well as how much it weighs. Most scooters will include their range in their description, and we have included it in our reviews when available.
Outdoor Use
Some scooters can be used outdoors, and some just can't. Many scooters just can't deal with a slopped ground at all or any uneven terrain. If you try to use a scooter outdoors that isn't designed for outdoor use, it can tip or wear down its engine. Because of this, it is vital that you purchase a mobility scooter designed for outdoor use if you're planning on using it outdoors.
Most outdoor scooters will have higher ground clearance, bigger wheels, and will be more stable. Outdoor products can be used indoors as well in most cases, though they might be a little larger than most indoor scooters.
Comfort
Comfort is essential when it comes to mobility scooters. You're going to be spending quite a bit of time in the scooter, after all, so the seat must be comfortable. Most chairs come with quite a bit of padding and are adjustable.
Something else to consider is how easy the controls are to use. If you're on the scooter, your hands will be on the controls for the majority of the time. If your hands are uncomfortable in this position, you're going to get worn out quickly.
Transportability
Most mobility scooters can be transported. There are two main ways that companies go about making this happen. Either the scooters are designed to be dissembled and reassembled quickly, making it possible to fit it in your trunk, or the whole scooter folds. Folding is typically easier to handle because you won't have to put the entire scooter back together when you reach your destination. However, it is generally harder to find scooters with this design.
Weight
How heavy a scooter is also matters. Heavier scooters tend to be more stable, but are more difficult to transport. You should consider how much weight you can lift easily and whether or not you'll have any help on your outings. If you can't pick your scooter up to get it in a car, you aren't going to get much use out of it.
Turn Radius
Scooters will smaller turn radiuses that can fit more easily into small spaces. If you plan on using your scooter in tighter areas, it is essential that the scooter you choose can navigate smaller corners. The most maneuverable products will have three wheels. However, these are often not as stable as their four-wheeled counterparts and can't be used outside.
Frequently Asked Questions
What is a mobility scooter?
A mobility scooter is a mobility aid, similar to a wheelchair, but designed more like a motor scooter. They may also sometimes be referred to as electric or powered scooters, although these terms are more commonly used for lightweight recreational scooters that are electric powered.
Do I need a mobility scooter?
Whether you need a mobility scooter really comes down to how mobile you are at present, how mobile you expect to be in the near future and what your transport and mobility requirements are. Compared to manual wheelchairs, mobility scooters require less strength and stamina and less dexterity to operate. Scooters allow mobility-impaired persons to travel much larger distances with great ease compared to a walker or rollator. They are usually more affordable than powered wheelchairs and many users prefer the appearance to that of a wheelchair. A mobility scooter can greatly increase your freedom and independence if you are currently unable to move about freely. They can make everything easier, from a trip to the shops, to visiting friends or even getting around the garden.
How does a mobility scooter work?
Onboard batteries supply power to an electric motor, which drives small wheels (usually three or four) at the edges of a platform or chassis. There is usually a steering column or tiller with handlebar style grips for steering and controls for forward/reverse travel and speed. Mobility scooters may also be fitted with a wide range of additional features, such as baskets for carrying shopping, lights for use at night, battery indicator and speedometer.
How to charge a mobility scooter?
Most mobility scooters come with a 'power pack' that is connected to a domestic electricity outlet, which converts AC to DC. A cord from the AC/DC converter is then connected to a socket on the scooter, to recharge the battery.
Where can I buy a mobility scooter?
Mobility scooters are available at certain specialty shops in large towns and cities. If you live in more remote areas, it may be difficult to find one near you. Fortunately, there are online shops, including Amazon, that have a wide range of options at competitive prices.
How much does a mobility scooter cost?
Budget mobility scooters start at several hundred dollars, since they are fairly sophisticated devices, needing batteries, motors, wheels, and more. With more features, larger tires, lights, and other modern conveniences, the price for premium models can rise into the thousands of dollars.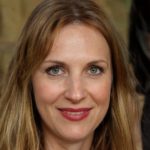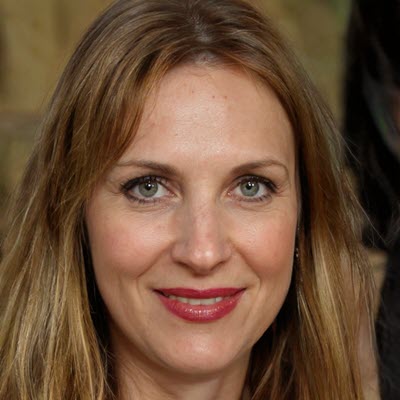 Jill believes that life just keeps getting better as she gets older. She believes everyone can live a full life of endless possibilities, with the right mindset, a healthy diet and with exercise.