Top 9 Best Walkers and Rollators for Seniors
At some point in our life, many of us will need a walker or some other mobility assistance device. Whether you're choosing a walker for yourself or a close family member, we carefully put together this guide to help you make the best decision. After careful review, the Drive Medical Four Wheel Walker Rollator stuck out as the best walker around.
Of course, everyone has their own needs when it comes to a walker. Some only need to use their walker during long walks at the shopping center or park, while others require a walker with a little extra support. Sometimes, we have other health problems we need to consider when selecting a walker.
No matter your needs, you'll find the perfect walker out of the top-rated models we reviewed.
The Drive Medical 4-Wheel Walker Rollator quickly rose to the top of our list as the best one for most users. It features a padded seat with a backrest for those moments when you need a breather. The handle height is adjustable to your needs and the whole thing folds into a small, easy-to-transport size. It even features a convenient basket to hold all your personal belongings while you're on the go.
The wheels are designed for both indoor and outdoor use, so your walker will be up to the challenge wherever you're heading. Plus, it is available in a couple of different colors to suit your personal tastes.
For those looking for something on the simpler side, the Drive Medical Deluxe Two Button Folding Walker is the one to get. It looks like any average, run-of-the-mill walker but has a few hidden features that make it outstanding. It features a push-button mechanism to make folding easy, even for those with weak grip strength and mobility. There is no need to worry about conjoining yourself to get the walker to fold. Press the button and it pretty much takes care of it for you. This feature makes it particularly suitable for those who like to go out by themselves and offers more independence compared to other models.
This walker also features 5-inch wheels that are suitable for nearly any terrain. The contoured hand grip and adjustable height make it comfortable to use, even for more extended periods. Plus, this walker is cheaper than much of the competition.
The Nitro Euro-Style Rollator Walker from Drive Medical features everything you could ever want and more. It can be collapsed into a very compact size with one hand, allowing you to take it nearly anywhere without much problem. It is made with a lightweight aluminum frame but is still stable. For safety purposes, it features a built-in brake cable. A comfortable nylon seat allows you to sit down whenever you have a spare moment and the handle height is entirely customizable. The back support on the seat is also adjustable with a tool-free screw.
Large wheels allow you to use this walker nearly anywhere, including outdoor areas. The wheels also increase the turning radius and make the whole thing a little more stable as well.
With 6-inch wheels, this Medline Rollator Walker is suitable for both outdoor use and indoor use. It is small enough to fit through most doorways. It easily folds for transportation and storage. In total, it weighs 19-pounds. This is a little heavier than other options, so it might be a bit difficult for some seniors and those with disabilities to lift.
Under the seat, there is a small storage bag where you can keep your personal belongings. The handle height is completely adjustable from 31-inches to 35-inches. The whole thing can be assembled without the use of tools and it can hold up to 350 pounds.
The Traveler 3-Wheel Walker by NOVA is quite small and is ideal for navigating small spaces. It folds up in only a few seconds and locks into the smaller footprint, allowing you to wheel it around easier and roll anywhere you need it to. It comes with a tray, storage pouch, and a large basket for storing your personal belongings. There are many different colors available, allowing you to choose one that best fits your style.
This walker is equipped with all-terrain, rubber wheels that are 8-inches in diameter. The base is quite extensive, which helps the whole thing stay stable. The wheels are durable and weather resistant. This walker functions well both indoors and outdoors. This product is usable by people standing at between 5'4" and 6'2" and weighing under 250 pounds. The walker itself weighs 16.5 pounds itself. There is a five-year limited warranty on this walker.
The Hugo Elite Rollator Walker features a seat and can support up to 300 pounds. It is well-designed and quite stable, making it a suitable option for those who have significant disabilities. It can be assembled without any tools and easily folds down into a smaller, compact form. It can fit into most car trucks for transportation. The extra-large, 8-inch wheels allow it to be used both indoors and outdoors reliably.
It is available in two different colors – blue and red. Customers loved that this walker was so stable and glides smoothly. The handles are adjustable, so it works well for most heights.
The Drive Medical Trigger Release Folding Walker is a simple walking aid with comfortable, contoured hand grips that are ribbed for extra grip. It includes rear glide caps and glide covers so that it can be used on all surfaces. It has an aluminum construction and each pipe is about 1" in diameter. This is quite strong while remaining lightweight. It features a trigger release system that allows you to close the walker without removing your hands from the handle. This is extremely suitable for those with limited finger dexterity and significant mobility problems.
The whole thing comes assembled, but you should take the time to adjust the walker to a comfortable and safe height for you.
This 3-Wheel Walker from Lumex is a lightweight, aluminum "cruiser" that weighs only 13.8 pounds. It is easy to use and transport, even by those with disabilities. The large 8-inch wheels are designed to roll smoothly. They make indoor and outdoor walking secure and stable. The adjustable handles are suitable for many different heights. They can be adjusted between 33" to 37". The ergonomic hand grips are comfortable and allow you to use the walker for an extended period. There are also brakes for extra safety. These brakes are in a suitable location and can be easily pressed by even those with some hand mobility problems.
There is a large, zippered pouch that allows you to store all your belonging. This pouch is quite large and can easily fit whatever you need for a full day out. This walker can fit through smaller doors, with the width between the back door being only 27-inches.
The OasisSpace Rollator Walker is a large aluminum walker that is a good option for those with significant mobility problems. It features a compact folding design and permits navigating in small areas. The front wheels easily fold up and the back leg comes off, allowing you to fit it into a trunk or travel case. The wheels are enormous at 10-inches. These larger-than-average wheels provide extra stability and can better accommodate rough and soft ground, including things like sand and dirt.
The seat on this walker is much bigger than most other options as well. It measures 17.7 b 9.8 inches, making it plenty big for most users. Plus, it features a sturdy and thick back belt, allowing you to relax during your spare moments. The aluminum frame supports up to 300 pounds of weight. It also comes with a bicycle braking that can even be locked when you don't want the walker to roll. A simple press of the button allows you to adjust the handles up and down.
What We Considered When Choosing Each Walking Aid
Stability
You're using a walker to get some extra stability, so the walker itself mustn't be prone to tipping over. Surprisingly, this is a common problem with walkers. Walkers with bigger wheels and more space in between their wheels are going to be more stable than smaller walkers. Of course, the bigger the walker is, the harder it will be to move around and more difficult it will be to push it through tight doorways. It is a matter give and take. You want a walker that is large enough to remain stable, but small enough to fit through doorways comfortably.
Size
This consideration ties right in with stability. However, you also want to consider your size. If you're very tall, you need to make sure the walker you choose can be adjusted to fit your height. Many walkers have adjustable handles, though the distance they change between varies widely. Furthermore, if you want a seat, you need to make sure your chosen walker has one that is big enough. Some walkers have tiny seats, while others have seats that are quite roomy.
Storage
Trying to carry stuff while using a walker is nearly impossible and a bad idea. You can't use a walker with one hand, and wearing something like a backpack can throw you completely off balance. Because of this, many walkers come with bags and other storage compartments for you to put your things. Some even come with trays for food and drinks. Consider how many items you typically carry around and purchase a walker that can accommodate it.
Durability
Not all walkers are made out of equally durable materials. Some walkers can easily be bent up with one fall, while others can withstand quite the beating. The more durable your walker is, the longer it will last. Most ultra-durable walkers are more likely to be more expensive, however. Still, it is often in your best interest to purchase a more expensive walker that is going to hold up than one that will break down in a year or two.
Weight
Many people who use walkers are seeking to keep a great deal of their independence. A big part of this is successfully getting your walker to the location you're going to. Often, this involves folding it and fitting it into the trunk of the car. People with mobility problems can have difficulty with this, so it is vital that the walker folds easily and doesn't weigh a significant amount. If you have mobility problems and need some extra support, a rollator transport chair is a good solution. These chairs are designed to support heavier weights and combine the best of a walker and wheelchair in one unit.
Frequently Asked Questions
What is a walker?
A walker is a mobility aid that helps people to walk. It can be used by the elderly, people with disabilities, those recovering from injury or anyone else with mobility impairment or compromised balance. They are also called walking frames.
What is a rollator?
A rollator is a mobility aid with three or four large wheels. The person using the rollator grips two handles while using the rollator to aid their balance. The wheels allow smooth travel without having to lift and place the walker repeatedly. Rollators are also known as 'wheeled walkers'.
Are walkers safe for seniors to use?
Yes. In fact, a good quality walker, if used correctly, leads to increased safety (and confidence) for seniors when walking becomes problematic. They allow seniors to maintain their balance, when this is often an issue. Walkers also allow seniors to have break as they may tire easily from walking.
How do I choose a rollator walker?
If the rollator is to be used outdoors, choose one with a wheel diameter of at least 8 inches. Apart from that, the best walker will depend on individual needs and preferences. Four-wheeled rollators provide more stability than 3-wheeled ones, whereas three-wheel walkers are often lighter and easier to transport. The inclusion of a seat is often desirable as it allows the user to take a break and rest weary legs.
Can you push someone in a rollator?
Not in a standard rollator. Standard rollators and walkers are designed to make walking easier and more comfortable for people with mobility impairment. It is very important that someone using a rollator is not pushed along, as it will interfere with their balance. Also, although standard rollators with seats allow the user to sit momentarily to take a break, these devices are not designed for the user to be pushed along. For this purpose, a dedicated wheelchair should be used, or there are 2-in-1 transit rollators available.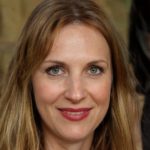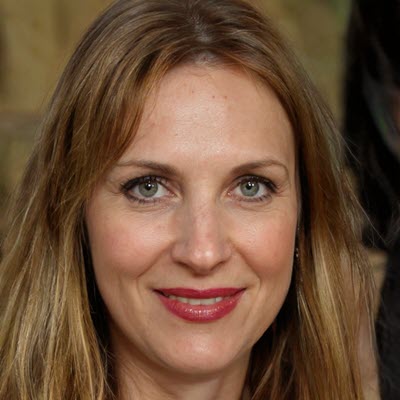 Jill believes that life just keeps getting better as she gets older. She believes everyone can live a full life of endless possibilities, with the right mindset, a healthy diet and with exercise.