Sister Madonna Buder: AKA The Iron Nun
I am one of those that thinks by the time I am 80 I will be sitting around feeling sorry for myself for all the things I cannot do anymore – I am sure some of you can relate! But when you see this story of the Iron Nun – you too will change your mindset like I did! This story really made me realize that at 51, I have a lot of amazing years left to do so much more!
So let me tell you about this amazing super-woman. Let's get the details right out there for you.
80 years old
Ran a 26 mile marathon
Ran that marathon after swimming 2.4 miles
Ran that marathon and swam after biking 111 miles
Oh, and to add even more interest to this story – this woman is a nun, Sister Madonna Buder – or also known as The Iron Nun.
If you heard that there was an 80-year old woman still running you might be a bit surprised. If you heard that an 80-year old woman was running marathons (42 km) you would be shocked. If you heard that she was running a marathon after completing a 3.86 km swim and 180 km bike ride you might not believe it.
This amazing woman did not start her running journey until she was 48! Just a few years younger than I am now.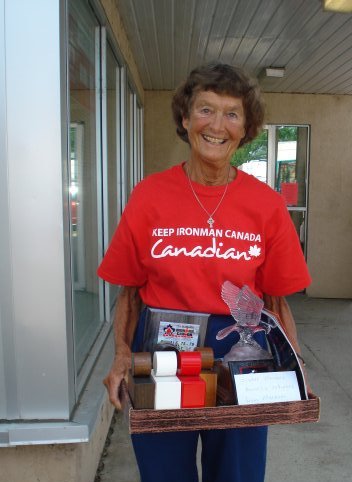 She was encouraged by a priest who thought it would help her balance her mind, body and soul. Once she started, she could not stop and found herself entering races and ultimately ran her first marathon when she was in her 50's.
When she heard about triathlon competitions she was interested and competed in her first triathlon at age 52 and first Ironman distance at age 55. Her best Ironman time was at age 62 when she finished in 13 hours and 16 minutes.
When Sister Madonna ran the 2005 Hawaii Ironman at age 75, she became the oldest woman to ever finish the distance. She finished the race in 16 hours and then broke her own age record when she finished the next year's Hawaii Ironman. This time she was just 57 seconds ahead of the 17 hour cut-off. Near the end of the race, she was sure she wasn't going to make it but prayed and made a deal with God to let her finish. She then found the strength to overcome and finish.
Unfortunately, when she ran the Ironman in 2008, she missed the cut-off by less than three minutes. Undeterred, she returned in 2009 and at age 79 became the oldest female competitor to ever finish an Ironman triathlon. In fact, she is the reason they have an age category for 75-79 year olds and this year they had to create an 80+ age category. She was set to beat her own record in the 2010 Ironman Canada competition but tragically had wetsuit issues that prevented her from finishing the competition. She has already signed up for more triathlons this year and will be back in Penticton, BC for the 2011 Ironman Canada competition.
All together, Sister Madonna has competed in more than 340 triathlons, including over 40 Ironman triathlons, and countless races earning her the title, "Iron Nun." Sister Madonna also competes in the Senior Olympics and holds records in the 1 mile, 5 km, 5 mile, 800 meters, 1500 meters, 5000 meters, and 10,000 meters.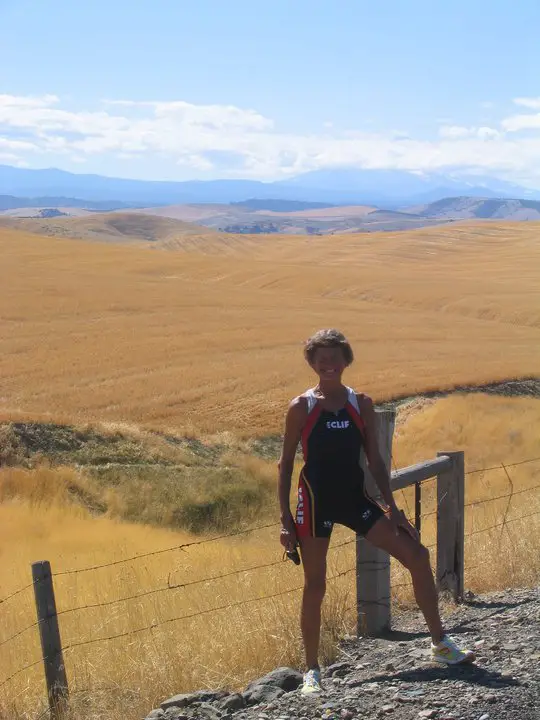 She still works as a nun and does not train full-time.  She explains, "I probably do the least amount of training of any triathlete I know but I've been at it for so many years, it's just become, you know part of my nature so I don't see anything unusual about it at all."
Sister Madonna initially encountered some opposition to the seemingly opposite worlds of being a nun and a competitive athlete. But she combined her two passions by using her racing as a way to raise money for various causes and dedicates each race to a specific person. Along with her work in her church and counseling people in her local community, she has found time to earn two masters degrees.
She also faced physical challenges and over the years she has broken both her arms, 3 toes and other bones. She once injured her hip so badly that she was told she might never walk again. Needless to say, she defied those expectations. She takes it all in stride and remarks, "If life doesn't have some challenges, it isn't worth living, right?"
When asked what she would say to people who think they are too old to start exercising, she said, "If you're not too young to start walking or running you're not too old to stop…..no excuses!"
Sister Madonna is a shining example that it truly is never too late to start exercising. In her own words, "If we want to do it, we can. The only failure is not to try, because putting forth the effort is success in itself."
Setting World Records – Again!
At the age of 82, Sister Madonna once again made Ironman Triathalon history by finishing the race. She became the record holder for being the oldest woman originally back in 2005 at the age of 75 – and now takes it again in 2012. She beat the previous record holder, Lew Hollander, was just 81 years old when he became the record holder.

Oh, and to top off her success, she managed to visit the triathalon in 16 hours and 32 minutes. You go' girl!
Below is one of the most amazing videos you will ever see – and if this does not get your body moving – I do not know what will!
The Grace To Race Book!
Sister Madonna has written a book, The Grace to Race, which was be released on October 5th, 2010. If reading this post was not inspiring enough, then get a copy of this book and you will feel like you can take on the world, not matter your age!
This post was originally posted to the IMPOWERAGE website on September 10, 2010. We are reprinting it to share the inspiration! All credit goes to the original author.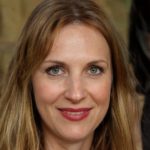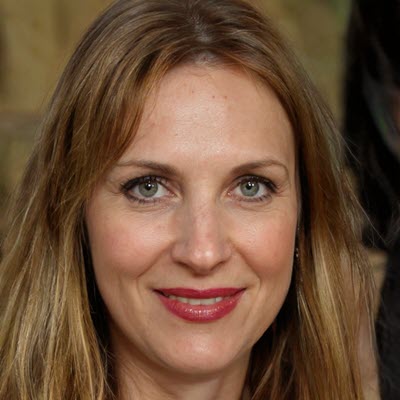 Jill believes that life just keeps getting better as she gets older. She believes everyone can live a full life of endless possibilities, with the right mindset, a healthy diet and with exercise.