Empowering Seniors to Live Their Best Life!
Relevant advice & reviews for Seniors who are Redefining Age
As featured in: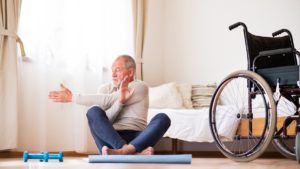 As we age, it becomes essential that we prioritize our health and well-being. Our senior health and wellness articles cover a wide range of topics to help seniors maintain physical, mental, and emotional health. From exercise and nutrition to disease prevention and management, we aim to provide relevant and considered advice, and practical tips for seniors and their caregivers.
Our senior daily living articles cover a wide range of topics to help seniors maintain independence and safety in their daily lives. From personal care and home safety to fun activities and the latest electronics, our articles provide practical tips and expert advice for seniors and their caregivers. We also cover topics such as senior services and resources to help seniors access the support they need.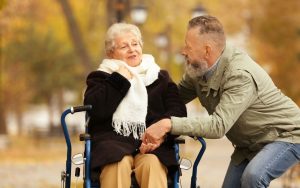 Our mobility articles cover everything seniors need to know about staying mobile and independent. From expert reviews and advice on wheelchairs, walkers, rollators, and mobility scooters to tips on staying active and improving mobility, our articles provide practical guidance for seniors and their caregivers. Browse our collection of mobility articles to discover ways to improve mobility and enhance the quality of life.
Latest Articles
As we age, our weight becomes a strong indicator of our health. A recent study highlighted the importance of monitoring weight changes, as findings indicate that weight loss in older adults may be associated with early death or life-limiting conditions. On the other hand, weight gain was not associated with mortality. Still, researchers haven't fully understood…
Benefit from dysphagia home treatment strategies to help seniors enjoy mealtime again. Learn about the resources available to help you better understand your options and improve quality of life.
Discover how to prepare soft foods easy to swallow for maximum nutrition. READ our in depth guide on incorporating soft foods that are nutritious and delicious.
Discover effective and natural appetite stimulants for elderly individuals and maintain their health and well-being with these practical tips.
There is no denying the stress that impales you when trying to figure out if your airline will let you come on board with your walker. This begs the question, "Can I take a walker on an airplane?" In most cases, the answer is yes. However, you're advised to first check-in with Customer Support before…
About me
Hi! I'm Jill and I'm passionate about living a full life, no matter the age!
I hope on these pages that I can inspire you to stay fit, healthy and live your best life too!