Best Rollator for Travel [Top 10 Picks for 2023]
Mobility challenges can put a damper on your travel plans. But limited mobility doesn't necessarily mean you can't get out to enjoy traveling. With a rollator that's right for you, travel adventures can still be a part of your life. Our top pick for the best overall travel rollator is the Drive Medical Nitro Euro Style Rollator.
Invalid table id.
Related post: Best Walkers and Rollators for Seniors
Best Rollators for Travel and Active Lifestyles
Drive Medical Nitro Euro Style Rollator
A rollator that combines style, convenience, comfort and portability for safe and easy travel.
The Drive Medical Nitro Euro Style rollator offers numerous features to ensure safety, convenience, and easy portability while you travel. You can fold this rollator with one hand to an ultra-compact size that allows you to stow it and go. The stylish, removable, zippered bag holds your travel necessities and stays in place whether your rollator is open or folded. With a comfy seat and backrest, you'll enjoy this rollator when you're ready for a rest, too.
Weighing in at only 17.5 pounds, the Nitro Euro rollator is constructed of durable aluminum that provides long-lasting use. The height is adjustable for comfort, and this device comes in a special tall version that accommodates users 6 feet tall and above. With ergonomically-designed handles and height adjustment to fit your personal needs, the Nitro Euro offers comfort and safety.
Large, 10-inch front casters with an enhanced turning radius ensure optimal maneuverability. This rollator lets you traverse uneven ground while maintaining stability and balance. Use it to explore new, off-road environments or simply for a trip to your local grocery store.
Pros
Light weight
Folds easily to compact size
Maneuvers on uneven ground
Padded seat and backrest
Cons
Not as lightweight as ultra-light rollators
Does not feature a basket
Planetwalk Premium Rollator
Get ultra-lightweight convenience without sacrificing style and smart, useful features.
Traveling with your rollator is easy when it's ultra-lightweight. At only 15.6 pounds (with the handy accessory bag attached), the Planetwalk Premium Rollator goes with you anywhere. It features a comfortable, cushioned seat and backrest. The sturdy aluminum frame supports users up to 300 pounds, and the dual hand brakes give you the safety control you need.
High-quality, soft, front tires (made of PU material) provide smooth maneuverability, even on rough surfaces. The smooth-rolling action means that your hands don't feel the annoying vibrations that you feel with other rollators. Additionally, the folding mechanism allows you to instantly modify the width of your rollator as you maneuver through narrow doors or other tight places.
Pros
Ultra-lightweight
High-quality aluminum frame
Safety reflectors on the accessory bag
Soft, PU front tires
Cons
Not comfortable for users over 5'9"
Drive Medical Four-Wheel Walker Rollator
Support, stability, and durable construction at an economical price.
The Drive Medical Four-Wheel Walker Rollator allows you to stay within your budget and still get great quality and service from your rollator. With a padded seat and backrest, non-marking wheels, and a convenient pouch for storing essentials, it offers excellent value at a budget-friendly price.
You can adjust the height of the handles to suit your personal comfort. The deluxe loop locks are ergonomically designed to lessen the stress on your hands and wrists.
When you're ready to take a break, feel free to sit and rest on this rollator. With a padded seat measuring 12" x 12", the Drive Medical rollator will hold up to 300 pounds.  Yet, this rollator weighs only 18.6 pounds, making it easy to take with you on your travels.
Pros
Budget-friendly  price
Padded seat and backrest
Storage pouch for essentials
Cons
The backrest must be removed to fold compactly for travel
Small wheels are not as stable on uneven ground as larger wheels
NOVA Traveler 3-Wheel Rollator
Sometimes, 3 wheels is all you need for stability, maneuverability, and convenience.
Four-wheel rollators are not the only game in town. Give yourself the advantages of safety, balance, and stability with the NOVA Traveler 3-Wheel Rollator. If you don't need the extra convenience of a seat and backrest, this maneuverable device might be just right for you. It folds up compactly in just seconds and stands upright while in its folded position, so it's easy to stow while you travel. The included tray, basket, and zippered pouch let you keep necessities close at hand.
The brakes and wheels on the NOVA Traveler ensure safety as you travel over uneven, outdoor terrain. Locking the brakes is easy with only a gentle push, saving your hands and wrists from extra stress. At only 16.5 pounds, this device is on the lightweight side compared to other rollators. It's a sporty-looking, grab-it-and-go mobility device for when you need extra stability and balance.
Pros
Light weight
Folds up quickly and easily
Easy to maneuver in small spaces
All-terrain, rubber wheels for outdoor travel
Cons
Does not provide a seat and backrest
Vive Mobility Hybrid Rollator
Combine the best features of a transport wheelchair with a portable rollator for double function.
When you're traveling, you may experience occasions when it's best for you to transition from a rollator to a transport wheelchair. The Vive Mobility Hybrid Rollator allows you that flexibility. Walk with support and balance from the rollator when you feel up to it. Transition to the wheelchair with footrests and let a caregiver push you when you become fatigued.
The wide, comfortable seat is 18" across and made of breathable mesh. A comfortable backrest supports you while you're seated. Ergonomic handles offer comfortable hand positioning while you use the device as a rollator. Wheel-locking brakes ensure your safety, whether you're walking or seated.
Vive Mobility uses lightweight aluminum to construct a durable frame for this combination rollator and transport wheelchair. Oversized, 8-inch wheels ensure stability on uneven surfaces. A generous-sized accessory bag provides a place to stow your travel essentials, too.
Pros
Combination rollator and transport wheelchair
Flexibility of use
Footrests fold back or can be removed
Breathable mesh seat for comfort
Cons
OasisSpace Upright Rollator
Maintain your upright posture as you move about with this easy-folding, upright rollator.
Standing upright with good posture is important for maintaining muscle tone and balance. The OasisSpace Upright Rollator offers padded armrests for your forearms and ergonomic handles to reduce the stress on your hands and arms when you're braking, pushing forward, or stopping. The design makes it easier for you to walk upright, keeping your spine and neck in the best alignment.
The OasisSpace upright rollator features large 10-inch front wheels and 8-inch back wheels that swivel 360° for maximum control and maneuverability. On top of that, the easy-folding design of this rollator allows you to instantly modify the width of the device as you maneuver through narrow entryways or tight spaces.
With a comfortable seat, backrest, and attached, extra-large bag for shopping and personal items, this is a great rollator for travel. Easily fold the front legs and remove the rear legs to stow in a carrying bag or the trunk of your car.
Pros
Maintain upright posture while walking
Adjustable height
Easy to adjust the width while walking
All-terrain wheels
Cons
Heavier than many other rollators (26.05 pounds)
Sale
Stander EZ Fold-N-Go Rollator
Travel with your rollator—fold it, stow it, and go.
When you're traveling, you'll need to fold your walker to stow it on a plane, train, or in the trunk of your car. In restaurants or theatres, you'll want to fold your rollator, too. The Stander EZ Fold-N-Go Rollator is designed with this exact feature in mind. It folds up like an umbrella stroller to a compact size: 33" H x 11" W x 10" D.
At only 15 pounds, the Stander rollator is ultra-lightweight, too. The easy-folding feature, compact size, and light weight of this rollator add to an excellent choice for traveling. You can even stow it in the overhead compartment of an airplane.
When you're ready for a rest, use the sturdy perch seat and padded backrest to take a break. The seat will support up to 250 pounds. A front-mounted pouch and large basket under the seat provide plenty of storage for personal items or shopping trips.
Pros
Folds easily
Compact size when folded
Ultra-lightweight
Cons
Small wheels may not be optimal on uneven ground
Healthcare Direct 100RA Steel Rollator
Walk or sit down for a rest with this lightweight rollator that supports up to 350 pounds.
The Healthcare Direct 100RA Steel Rollator is an excellent choice if you're looking for weight capacity. The durable steel frame and comfortable, padded seat will support up to 350 pounds. But this lightweight rollator weighs only 19 pounds, so it's easy to take it with you on your travels.
Flip the seat up to access a roomy storage bag for your personal belongings or travel souvenirs. Lower the seat when you're ready for a rest. The padded backrest and seat provide comfort and stability. Push-down brakes on the handles ensure your safety when you're seated.
You can easily fold the Healthcare Direct walker for storage or travel. Its folded dimensions are 33" H x 23.75" W x 18" D.
Pros
Weight capacity up to 350 pounds
Sturdy steel frame
Padded seat and backrest
Cons
Small wheels may not be optimal on uneven ground
Vive Mobility Rollator Walker
Large front wheels make this walker a sporty model for all-terrain use.
Your travels may include outdoor adventures and sightseeing that will take you over uneven ground outdoors. The Vive Mobility Rollator Walker is great for outdoor or indoor activities. The aluminum frame is built for extra durability, and the large 8-inch front wheels are made to roll smoothly over any terrain.
Weighing in at 20.7 pounds, the Vive Mobility rollator will support up to 300 pounds. The wide seat and backrest offer comfort and support when you need to take a break.
The folding mechanism couldn't be easier. Simply pull up on the seat. A quick-release button allows the back wheels to fold up to a compact size for travel. The front-mounted storage pouch for personal items detaches easily when you get to your destination.
Pros
Large front wheels
Rolls smoothly on uneven ground
Comfortable seat and backrest
Front-mounted storage pouch
Cons
Heavier than many other rollators
OasisSpace Aluminum Rollator
Whether your shopping trip takes you to an exotic market in a foreign country or to a mall in your hometown, the OasisSpace is convenient for shopping.
One of the joys of traveling is shopping for souvenirs in new locations. The OasisSpace Aluminum Rollator is a great choice for shopping trips. The specially-designed fitting mechanism for the roomy, front-mounted storage bag lets you attach and remove the bag quickly and easily. So, you can detach the bag and unpack it when you get home. On top of that, the see-through mesh construction of the bag lets you keep up with your purchases at a quick glance.
The OasisSpace features 10-inch front wheels that roll smoothly, even on bumpy surfaces. The compact folded size makes this device easy to stow for travel, too. It folds down to 21.6" H x 14.5 " W x 7.8" D.
The seat is wider than many walker seats at 17.7" x 9.8" for extra comfort. Additionally, the backrest is thicker and softer for comfy support. At 23.95 pounds, the OasisSpace aluminum rollator is a bit heavier than many other rollators. But the sturdy construction and excellent features make up for the slightly greater weight.
Pros
Large front wheels for stability on uneven surfaces
Roomy shopping bag attaches and detaches quickly and easily
Wide seat and thick, soft backrest
Cons
Heavier than many other rollators
What to Consider When Buying a Rollator for Travel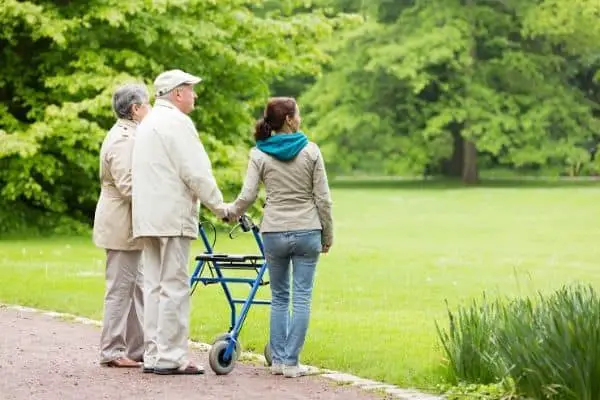 You or a loved one might face challenges with mobility, especially under the rigorous conditions that may occur while you're traveling. Walking long distances and standing on your feet for extended periods of time seem to come with the territory when you're an on-the-go traveler. For the extra support and stability that you need, you might consider buying a rollator for travel.
Weight
When you're choosing a mobility device, consider how lightweight and portable it will be. These qualities allow you to get out and enjoy life. Whether it's a rollator or a mobility scooter, you'll want to look for a lightweight and portable device.
Compact Folding
Consider the design of the rollator, paying attention to how quick and easy it is to fold. You also want to investigate how compactly the rollator folds so that you can stow it in a carrying bag or in the trunk of your car.
Comfort when Walking
Choose a rollator that adjusts to the height that's right for you. You want to be able to push the rollator without bending over, keeping your spine, neck, arms, and hands in alignment.
Comfort when Sitting
Look for a rollator walkers that will support your weight with a seat that is wide enough for you. Many seats are padded for comfort, and some seats are made of breathable mesh fabric to keep you cool.
Attached Walker Bag
Almost every rollator comes with an attached bag or compartment where you can keep personal items or carry your purchases when you go shopping. Consider your needs for storing items while you use the rollator and look for one with a storage compartment that meets your needs.
Frequently Asked Questions
Can I take my rollator on a plane?
The short answer to this question is yes, you can! For more information and smart tips, read this article from Mack's Mobility. Because your rollator is classified as an "assistive device" by the U.S. Department of Transportation, you can take your rollator on a plane. For information on flying with a rollator, click here.

Can I stow my rollator in a travel bag?
Carrying bags are available in various sizes to store and protect your rollator while you travel. They are often sold separately, but some rollators come with their own carrying bags included. Look for a travel bag that is TSA approved so that you can store and protect your rollator while you travel by air.
Can I use my rollator on uneven ground outdoors?
To get out in the world and have the adventures you want, you'll occasionally need to use your rollator on uneven ground outdoors. Search for a rollator with 10-inch or 8-inch wheels for use on rough terrain. Additionally, some rollators feature soft tires that handle rough ground more easily.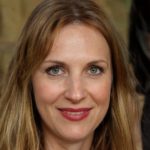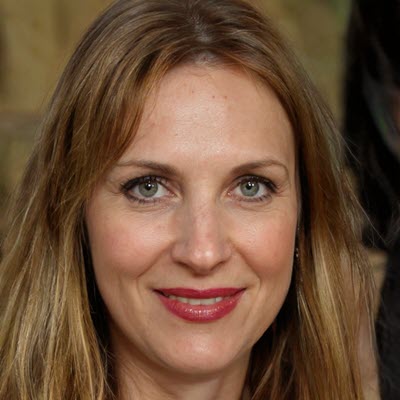 Jill believes that life just keeps getting better as she gets older. She believes everyone can live a full life of endless possibilities, with the right mindset, a healthy diet and with exercise.
Last update on 2023-11-28 / Affiliate links / Images from Amazon Product Advertising API