Best Reclining Wheelchair with Headrest [Top 5 for 2023]
Wheelchairs are used by many people in different circumstances. Disability, mobility impairment due to age, pregnancy, injury, and obesity are some of the most common reasons why a wheelchair may be required. However, wheelchairs are not all the same, and some are made specifically for certain needs.
Reclining wheelchairs, particularly those with a headrest, give more flexibility and comfort to users. The ability to change the angle of the backrest gives a variety of positions to the user. This can be particularly important for users who use their chairs for many hours, or if age, disability or injury make certain positions uncomfortable.
Our top overall selection remains the Invacare Tracer SX5 Recliner Wheelchair because of its fully equipped features that allow for comfort and adjustability. However, everyone has different needs, so read on for our top picks in reclining wheelchairs with headrests.
If you are searching for other types of wheelchair, see our overall guide to the best wheelchairs available. 
Invalid table id.
Related post: Can I Take My Wheelchair on a Plane?
Best Reclining Wheelchair with Headrest
Invacare Tracer SX5
A multifunction wheelchair that offers maximum comfort and mobility built specifically to last the test of usage.
When you need a wheelchair that can solve multiple needs, Invacare Tracer SX5 Recliner Wheelchair fits the bill. If you are after maximum comfort, you enjoy that with a thickened backrest and padded head and leg rest. If you are after personalization, you can easily detach many of its compartments. 
It is a heavy-duty wheelchair that can hold about 250 lbs. The weight capacity is supplemented by safety features, including no flex wheels, rear anti trippers, and rare urethane tires. We chose this because of its durable carbon steel frame, comfort, and easy maintenance. 
ProBasics Standard Reclining Wheelchair
For multiple activity usage and flexibility of actions, this wheelchair takes the lead.
The ProBasics Standard Reclining Wheelchair offers a host of activities for you to enjoy. Made from durable materials, it is lightweight and easy to store. You enjoy cushioned seats, padded and adjustable arm, head, and backrest. It is stylish and can hold around 250 pounds.
It has reclining features, and the brake system is made to give you maximum safety. Its upholstery is made with nylon for easy maintenance and anti-bacterial protection. Its seat width comes in a range of 16, 18, and 20 inches.  The only con is its limited compartment space.
Drive Medical Reclining Wheelchair
Comfort, adjustability, and lightweight can be enjoyed in this budget-friendly option.
The Drive Medical SSP20RBDDA Silver Sport Reclining Wheelchair is the best alternative to turn to when you are tight on cash but still need a quality wheelchair. It comes with a padded arm and headrest. The reclining feature goes all the way to 180 degrees. 
The carbon steel finishing is perfect for those who love a stylish look. It also ensures durability and easy maintenance. The overall product is lightweight and safety cautious, making it a good buy. 
Healthline Recliner Folding Wheelchair
This lightweight reclining wheelchair is simple to log about in the trunk of a small car.
The Healthline Recliner Folding Wheelchair is what we classify as simple yet equipped. It comes with a head and armrest and side panel that can be detached and attached at will. Easy folding makes it convenient to take with you anywhere. 
Coming at an affordable price, the wheelchair reclines at a complete 180 degree. It is also built for safety with standard durable materials.
Chair Luxury Electric Wheelchair
An excellent wheelchair made for safety, durability, and usability. With several compartments and features, you can enjoy independence.
When it comes to an electric wheelchair, control is the most important feature, and the Chair Luxury Electric Wheelchair enjoys easy controls. Comfort is at its peak with breathable cushions, headrest, backrest, and reclining features.
 The Chair luxury holds up to 120kg perfect for most people. Its strong metallic finishing is covered by materials that maximize safety. The only flaw is that the chair is limited in use and might not be best for airline travel. 
What to Consider When Buying a Headrest and Reclining Wheelchair Combo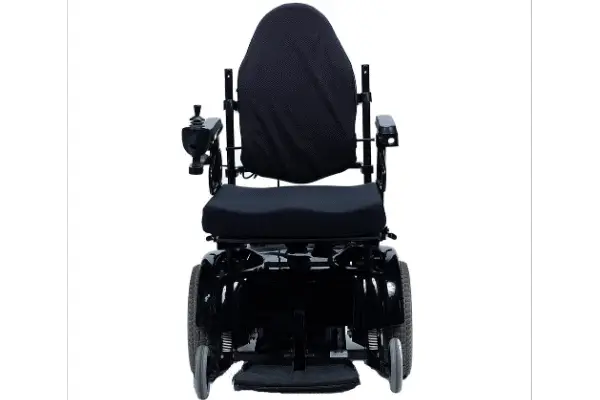 Material
Material is an important point to note before purchasing a wheelchair. For durability, getting a reclining wheelchair made from aluminum alloy, carbon, or steel is preferable. 
Breathability and Maintenance
This concerns the headrest and seat materials. Choosing a wheelchair that is made with breathable materials will ensure that maintenance is easier and comfort is achieved. It also helps ensure that your seat, head, arm, leg, or backrest do not suffer from bacterial or fungal infestation. 
Detachability and Folding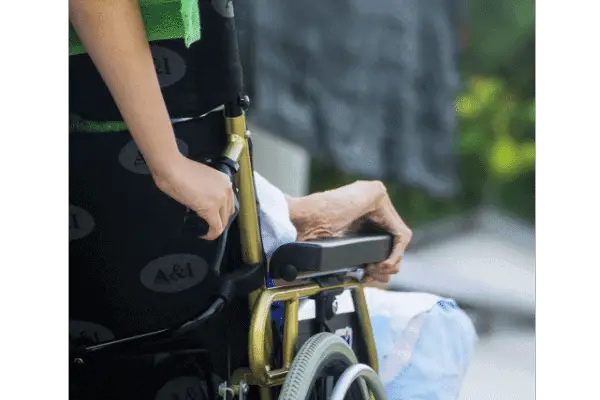 Depending on how mobile you will be, you might want to choose a wheelchair with a detachable headrest. This way, you can easily personalize your chair. 
Frequently Asked Questions
What is a reclining wheelchair?
Unlike a standard wheelchair where the user has to sit up straight, a reclining wheelchair has a moveable backrest that allows the chair to lean back. Most times, it comes with a moveable arm and leg rest. 
How long does a reclining wheelchair last for?
There is no set period for the lifespan of a wheelchair. However, some factors can wear off a wheelchair faster. Mobility is a primary factor. If you regularly move about, you could wear it faster than if you don't. But expect a life expectancy anywhere around 1 to 6 years.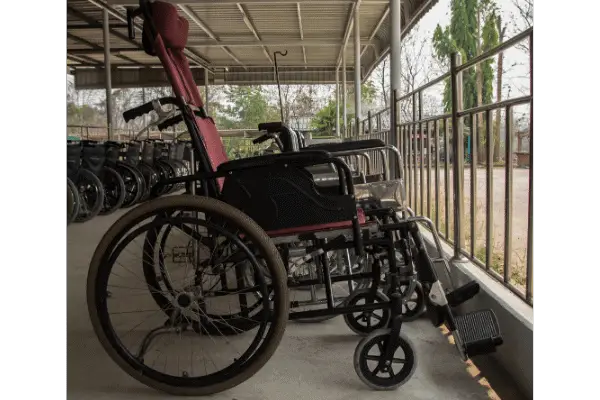 Is there a difference between an electric and a manual reclining wheelchair?
The difference isn't in the reclining feature, as both are similar. Instead, the difference is one is electrically moved and powered by a battery, and the other is manual.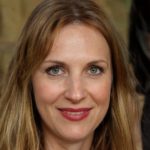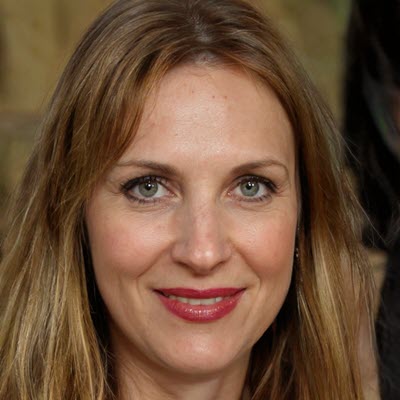 Jill believes that life just keeps getting better as she gets older. She believes everyone can live a full life of endless possibilities, with the right mindset, a healthy diet and with exercise.
Last update on 2023-11-28 / Affiliate links / Images from Amazon Product Advertising API