Best Rollator Transport Chair Combo [Top 7 Picks for 2023]
A rollator transport chair is a practical and innovative mobility product, helping the elderly and others with movement difficulties to move more freely. Being a two in one unit, you can use it as a rollator when you're up and walking and then easily convert it to a transport chair if you need to sit down for a rest. 
There's no shortage of well-built and reliable rollator transport chairs on the market, so how do you take your pick? To help make your choice easier, we've put together a list of recommendations to help you find the very best rollator transport chair combo. We chose Drive Medical Duet as best overall since it has a folding frame with a locking feature adding to the convenience of the product.
Read on to see the rest of our recommendations when it comes to choosing the best rollator transport chair combo.
Invalid table id.
Related post: Top 9 Best Walkers and Rollators for Seniors
Best Rollator Transport Chair Combo
Sale
Drive Medical Duet Transport
A very popular, affordable and high-quality rollator that easily converts to a transport wheelchair.
The Drive Medical Duet combines the features of a rollator walker and a transport chair in one smart and convenient unit. You have the option to use it independently or safely be pushed by a caregiver. With 8" casters, it's ideal for indoor and outdoor use, and you'll sit comfortably on the padded seat.
Something worth noting is that it comes with a carry pouch, so you can securely tuck away your personal belongings. The aluminum frame also has a lockout feature to ensure the mobility unit stays open when in use and can be securely folded away for easy transport.
As a rollator walker, the Duet can handle uneven, outdoor terrain with ease – ensuring that you'll have a smooth and easy walk. Convert your Duet into a comfortable transport chair, simply by lifting the armrests, shifting the backrest, and lowering the footrest into place. The handle height is adjustable, with a self-threading knob. Overall, the Duet is easy to assemble and fold and navigates effortlessly with its lightweight construction. 
Medline Red Combination
An excellent mobility device with some extra features, like a cup holder and zippered side carrying case.
The Medline Red Combination is a sturdy and comfortable walker wheelchair unit that converts from rollator to transport chair in seconds. It comes with an under-the-seat storage bag and push-button footrest for easy adjustments. Previous customers are very positive about its safety. Another plus is how easy it is to assemble and fold for quick storage and transportation. 
Robust six-inch wheels in the front and eight-inch wheels in the back allows for a smooth ride over rough terrain, offering safety and stability. You'll enjoy ample storage for your personal items. Add to that the comfort of the padded seat, which is 75 % larger than comparable models. This compact model has a product weight of only 18 pounds but can safely accommodate users of up to 250 pounds. This is a great option if you're willing to pay a little bit extra for added comfort, high-quality and handy features. 
ProBasics Transport Rollator
An affordable and lightweight product equipped with soft-grip tyres for a smooth ride.
ProBasics Transport Rollator is a comfortable and easy-to-operate walker chair combo, ideal for seniors that want the freedom of movement. It has fold-down footrests and a reversible, comfortable backrest to easily convert it from walker to wheelchair. Enjoy moving around with ease, simply adjust the height for a custom fit, and take advantage of the padded seat when you need a rest. The vinyl upholstered seat also opens up to access the storage pouch underneath.
Equipped with a non-marring 8" casters and soft-grip tires, it is ideal for indoor and outdoor use. With its folding mechanism, you can fold it flat in seconds for easy storage and transportation. For safety and convenience, the ProBasics Transport Rollator comes with easy-to-use, ergonomic hand brakes. The hand brakes and wheel locks are helpful if you need to stop on an uneven surface and want to prevent your mobility aid from rolling. 
Graham-Field Lumex HybridLX
Compact design, lightweight aluminum frame and easy-to-use handbrakes are some of the features of this well-made rollator transport chair combo.
Graham-Field's Lumex Hybrid is primarily used as a rollator walker but can easily be converted into a transport wheelchair if you need a rest. Users are very positive about the lightweight frame and how effortlessly it folds, making it very convenient for transport and storage. You'll also find that it's easy to assemble with no tools required.  
The compact design means that it fits nicely through doorways and large wheels make it easy to navigate, both indoors and outdoors. It has the capacity to hold up to 300 pounds, yet the frame is incredibly lightweight. However, even though it's performing very well as a rollator walker, it's not quite as sturdy as a transport wheelchair, sometimes struggling to be pushed over bumps. 
Juvo Convertible
A well-built and reasonably priced Rollator-Transport chair, with an extra-wide comfortable seat.
Juvo Convertible Rollator-Transport chair is a good option for someone who's on the hunt for a sturdy and reliable walker wheelchair combo, particularly good for longer outings with its comfortable seat and large wheels. The double 'X' frame provides the strength and security of a wheelchair, but it can easily convert to a transport chair with no tools needed. The Juvo Convertible has a weight capacity of 250 pounds and with its solid construction, you'll feel secure and comfortable. 
You'll also be able to maneuver easily over uneven terrain with the large 8" wheels. Other features you'll enjoy are the light touch braking system, customizable height adjustment and quick-adjust handlebars. 
The extra-wide double-stitched seat is also a cover for a large storage bag, so you can easily put personal belongings and valuable items out of view for added security and convenience. Something to keep in mind is that the large width of the Juvo Convertible makes it slightly more challenging to navigate through doorways and tight spaces. 
Health Line Rollator-Transport
An excellent mobility product offering superior comfort and practical features.
The Health Line 2 in 1 Rollator-transport chair, with weight capacity 300 lbs, provides great stability. You'll also enjoy easy navigation on most surfaces indoor and outdoor, with its 8" durable PVC wheels. But it is in terms of comfort that this mobility unit surpasses its competitors – with the extra-large backrest and soft cushioned seat, you'll sit very comfortably. For transportation and storage, you'll find that it has a compact foldable design. Footrests are detachable, and so are the front wheels and rear legs, which means it'll easily fit in the trunk of your car. 
When it comes to features for better comfort and convenience, this mobility unit has got a lot going for it – cane holder and attachable shopping bag and ergonomic handles with the dual braking system to slow the rollator down easily. And did we mention the comfortable seat, 0,8" in thickness and filled with cotton for extra comfort? However, note that the Health Line 2 in 1 doesn't come with lockable brakes, which can be a drawback for some. 
Vive Rollator Transport
Offers great stability and comfort with a lightweight frame and a compact design.
The Vive Rollator Transport is our all-round choice because of its versatility. It has a durable construction that safely supports up to 300 lbs, yet it is compact enough to fit in the trunk of a car or even in the backseat when folded. It also features an adjustable handle height for a customized fit. The lightweight frame, made with corrosion-resistant aluminum, is easy to assemble without tools. 
You can feel safe stopping or leaning against the Vive Rollator, by activating wheel locking brakes. It provides excellent comfort with a strong, breathable mesh and an 18" wide seat. The lightly padded backrest gives you added support when seated. Like many other walker chairs, it comes with storage – a detachable travel bag where you can safely store all your daily necessities. With its generous size, the travel bag can easily hold a purse or a wallet, snacks, and electronic devices. 
What to Consider when Buying the Best Rollator Transport Chair Combo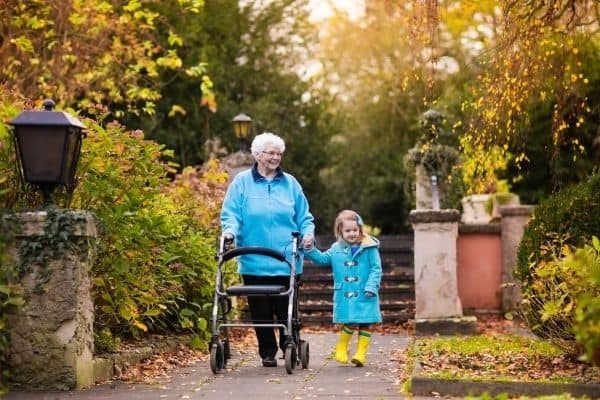 User-Experience 
The overall user-experience can be hard to narrow down. When choosing our picks for best rollator transport chairs, we've looked at things such as how easy the product is to assemble and fold, and how smoothly it moves around. Ideally, you want something that has the right balance of lightweight and comfortable stability. 
Weight and Size 
The size and product weight is one of the first things you need to consider when buying a rollator transport chair. If you do plenty of traveling, you'll need a frame that's lightweight and compact when folded. The lightweight frames are often made out of aluminum and can weigh as little as 11 pounds, while the more robust ones weigh up to 26 pounds. 
A heavier frame can offer more stability, but on the downside, it's not as easy to transport. Although you'll certainly find many options that fall in the mid-range area – offering great stability with a reasonable weight. 
Wheel Sizing
The wheel size might not seem important at first, but it's worth taking into consideration. Small wheels, which are typically 6" or 7" in diameter, make the mobility unit easier to maneuver around tight spaces, especially indoors. However, large wheels (8" or larger) generally offer a smoother ride when traveling over uneven terrain, outdoors. Look for a mobility unit with wheels that are compatible with your daily activities. 
Weight Capacity 
An essential thing to check is the weight capacity of the mobility aid you're considering. Most standard rollator transport chair combos have durable frames and can safely hold individuals up to 300 pounds, although there are some variations to that number. You can also find heavy-duty models that allow for more weight.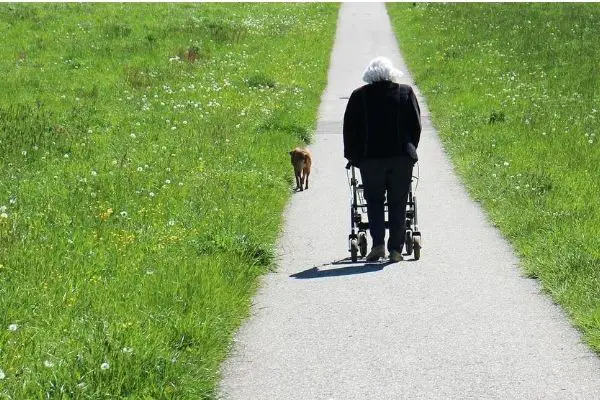 Safety and Stability
In terms of safety, you should make sure that the handbrakes are easy to use and ergonomic. The mobility product should have a sturdy construction and feel stable both as a rollator walker and a transport chair. More importantly, check reviews and see what other people have to say about the product. 
Adjustability
How adjustable is the mobility product? Can you customize it to fit your height or your caregiver's height? It's an important thing to factor in, so to avoid back pain. Also, look at the adjustments of the footrest. You want to be certain that you can rest your feet comfortably when using it as a transport chair. And it's a plus if the footrests are removable for easier storage. 
Comfort
Comfort is an important element when it comes to finding the best rollator transport chair. A good idea is to look for one with a cushioned seat and sturdy, comfortable backrest, especially if you think you'll be using the seat for longer periods of time. Also, check how wide the seat is. Generally, the seat size should be 19," but they range from 17" and up to 22". Try different products and find one that ticks the comfort box for you.  
Customer Reviews 
It can feel overwhelming when you're searching for the right rollator and transport chair. Try to narrow your list down to a few options, and then read through customer reviews. What are other people saying about the product you're interested in? What are the pros and cons, and how does it measure up to your standards? 
You're possibly going to be using your rollator and transport chair for a long time, so it's important that you make the right investment. It's worth taking the extra time to do your research. 
Frequently Asked Questions
What is a rollator transport chair combo?
The rollator chair combo is a two in one mobility unit, that can be used both as a rollator walker and a transport chair, for maximum flexibility and comfort. On most models, you convert it easily by lifting the armrests, shifting the backrest and lowering the footrest into place. This mobility unit typically weighs less than wheelchairs and is, therefore, easier to bring when you're traveling. 
How much does a rollator transport chair cost?
The price, of course, varies depending on the model, and you can expect to pay anything from around $100 to $400 or more. As a general rule, you'll pay slightly more for increased comfort and better features. But that's not to say that you can't find an excellent option that will suit your needs perfectly in the budget category. 
What is the difference between a rollator and a walker?
The main difference between a rollator and a walker is that a walker is a frame with handles and legs, so it needs to be lifted for movement, whereas a rollator has wheels and can be pushed. If you need a mobility aid to support your balance, but you're still able to grip and lift, then a walker could be your best choice. But if you need to rest often and your arms aren't strong enough to lift a frame – then you should consider a rollator instead. You can read more about rollators and walkers in our comparison guide.
Do I need a rollator transport chair? 
A rollator transport chair is a good option if you want to get two mobility products in one. Perhaps you can walk shorter distances, but want to have the option of sitting and letting a caregiver push you when you're out for longer outings. This mobility unit is also great for traveling, as it's generally easy to fold up and bring with you – and it saves you having to bring both a wheelchair and a rollator. 
Can you sit on a rollator?
Rollators are designed so you can sit on them. However, it's important to remember not to have anyone push you when you're sitting on a regular rollator as this is not safe. If you would like that option, you should consider getting a rollator transport chair instead. 
Does Medicare pay for my mobility device?
A mobility product can be expensive, but you can generally get help with your payment. In order to get a rollator transport chair through Medicare, you first need to see your doctor and get a prescription. Next step is to check your supplemental insurance plan to see if it covers the costs that Medicare might not cover. Then find a supplier, either online or in your area, and make sure that they accept Medicare insurance.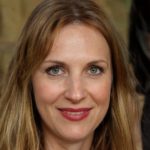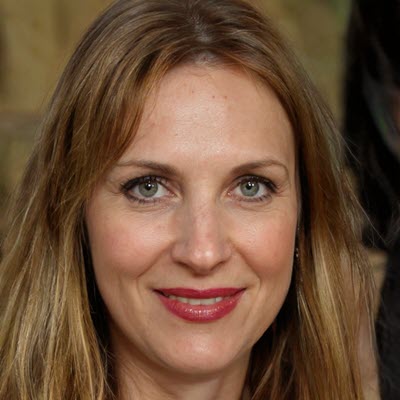 Jill believes that life just keeps getting better as she gets older. She believes everyone can live a full life of endless possibilities, with the right mindset, a healthy diet and with exercise.
Last update on 2023-03-19 / Affiliate links / Images from Amazon Product Advertising API